Kaiser Permanente Community Fund awards $200,000 to Boys
&

Girls Clubs of Portland Metro

Grant will support organization's partnership with North Clackamas School District to drive equitable outcomes for youth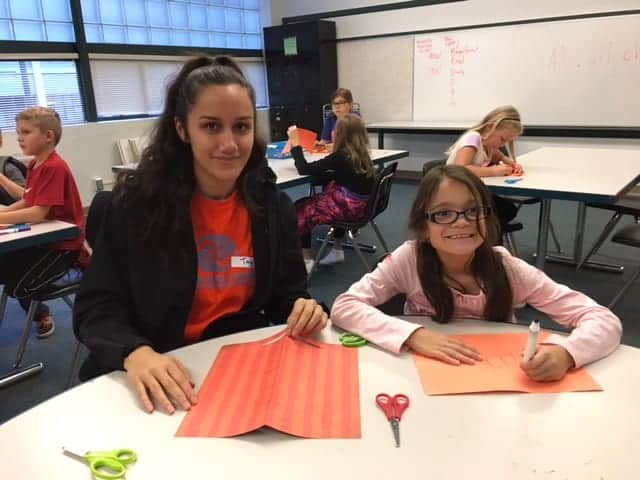 The Kaiser Permanente Community Fund (KPCF) awarded Boys & Girls Clubs of Portland Metro (BGCP) $200,000 as part of $1.9 million in grant funds distributed to 10 organizations dedicated to improving the health of youth and adults in Oregon and southwest Washington. Awarded annually since 2005, these grants address health where it begins, in our schools, neighborhoods and workplaces.
"We believe everyone should have the opportunity to lead a vibrant, healthy and fulfilling life," said Nichole June Maher, CEO and president of Northwest Health Foundation. "The best way to make that vision reality is by investing in communities. People know what holds their communities back, and they have good ideas about how to remove the barriers they face. Our job is to support communities to harness the talents and act on their ideas."
Through this award, BGCP and North Clackamas School District (NCSD) are partnering to bring critical services and after school programs to youth in the North Clackamas School District at BGCPs newest site, the Oak Grove Boys & Girls Club.
BGCP and NCSD will work side-by-side to fully integrate a comprehensive and whole-child approach to youth development during and after school. The approach will include a special focus on addressing equity and 'adverse childhood experiences' (ACEs), which play a major role in chronic disease development and ability to navigate the public education system.
"Thanks to the Kaiser Permanente Community Fund, we now have the opportunity to make significant strides in helping to remove barriers and provide support to youth and families in this community," said BGCP CEO, Erin Hubert. "The stresses caused by ACEs, such as racial- or gender-based violence, living in poverty, community displacement as a result of gentrification, or being unable to access resources because of one's immigration status, affect many of the young people who will be targeted with this project."
In addition to implementing trauma-informed practices, BGCP will continue to foster strong relationships with families to provide additional bridges between schools and communities in order to help create community-driven strategies.
###
About Boys & Girls Clubs of Portland Metropolitan
Boys & Girls Clubs of Portland has been serving youth since 1946. The Clubs provide affordable, quality after-school and summer programs designed to help kids develop the qualities needed to achieve academic success, become responsible citizens and leaders, and live healthy lives. Today, the Clubs have grown to operate six facilities located throughout the Metropolitan area, along with school-based programs in partnership with the Parkrose, Reynolds and North Clackamas School Districts.
About KPCF
The Kaiser Permanente Community Fund at Northwest Health Foundation is a twelve-­year, sunset fund with a mission to improve the health of communities throughout the Kaiser Permanente Northwest region.  The Fund specifically focuses on addressing the "upstream" factors that create or inhibit community health, also known as the social determinants of health. The fund, ending in 2020, will invest $32 million total in our communities.
More information about KPCF, and the projects listed here, can be found at northwesthealth.org/kpcf.
About Northwest Health Foundation
The mission of Northwest Health Foundation is to advance, support and promote the health of the people in Oregon and Southwest Washington. By joining with communities that face the biggest barriers to health, we can create strategies that improve the lives of everyone. More information can be found at
www.northwesthealth.org.
About Kaiser Permanente
Kaiser Permanente is committed to helping shape the future of health care. We are recognized as one of America's leading health care providers and nonprofit health plans. Founded in 1945, Kaiser Permanente has a mission to provide high-­quality, affordable health care services and to improve the health of our members and the communities we serve. We currently serve more than 10 million members in eight states and the District of Columbia, including more than 540,000 medical and 250,000 dental members in Oregon and Southwest Washington. Care for members and patients is focused on their total health and guided by their personal physicians, dentists, specialists and team of caregivers. Our expert and caring medical and dental teams are empowered and supported by industry-­leading technology advances and tools for health promotion, disease prevention, state-­of-­the-­art care delivery and world-­class chronic disease management. Kaiser Permanente is dedicated to care innovations, clinical research, health education and the support of community health. For more information, go to: kp.org/share