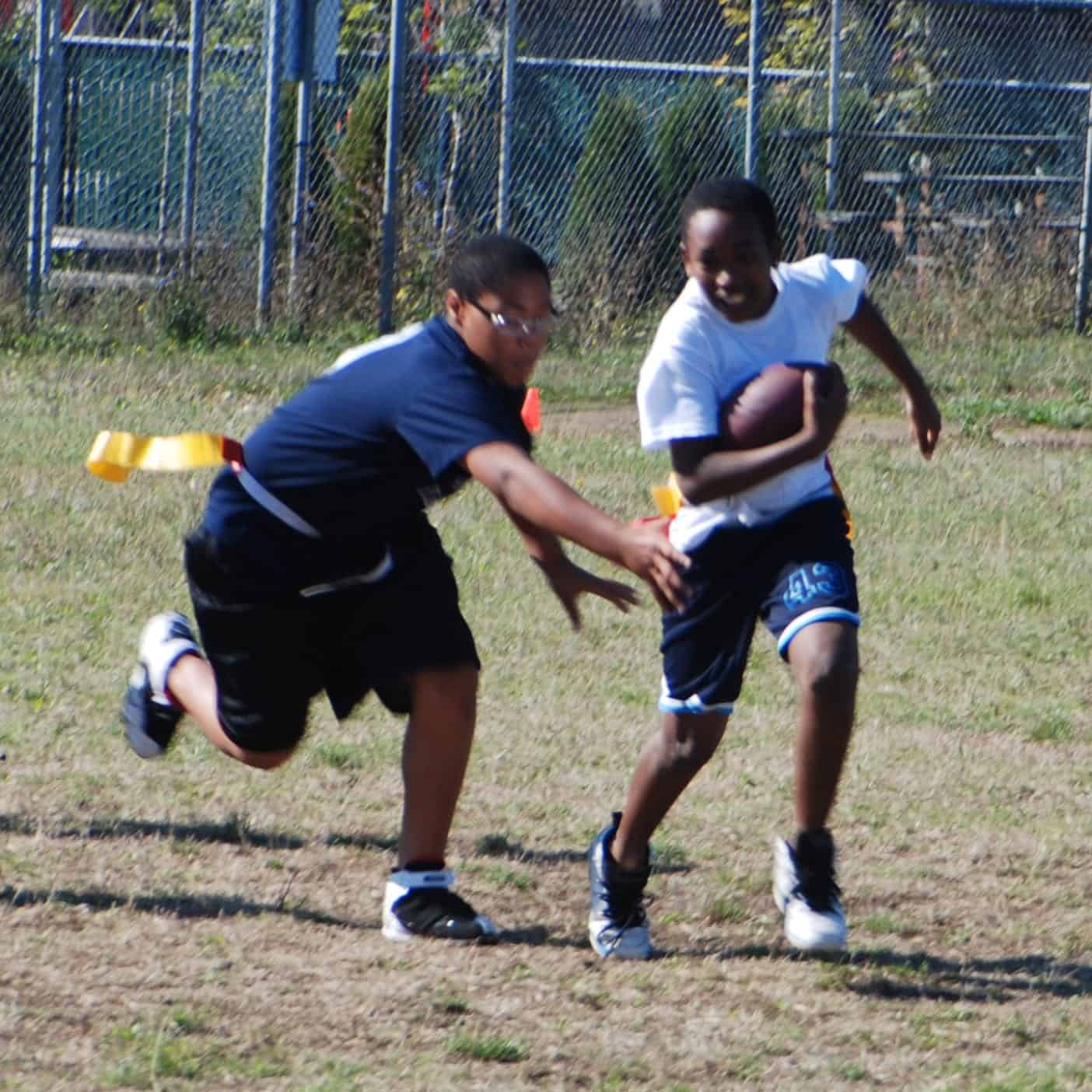 Flag Football

April 1, 2017 – May 20, 2017
Registration is open!
Basketball
October
More Info Summer 2017
Indoor Soccer
January 19, 2017 – March 11, 2017
Indoor Soccer: Winter Leadership League
January 19, 2017 – March 9, 2017
For all youth grades 1-6
$40 per child
Scholarships available.
Indoor Soccer starts this winter! Exact practice date/times TBD; however, they will either be Monday-Friday between the hours of 3:00-6:30pm at each Club or school site.  Games will be played every Saturday beginning January 21st.  Our season opener will consist of drills, scrimmage, and uniform distribution on January 21st, location TBA.
Equipment:
Shin guards are required to play in games.  Please prepare to purchase shin guards prior to the season.
Uniforms:
BGCP will provide jerseys that each player will get to keep
Registration is closed.
Boys & Girls Clubs of Portland's Leadership Leagues are not possible without the support of volunteers.
We are currently seeking volunteers for all Club locations to assist with our fall basketball league as coaches, refs, and scorekeepers. No previous basketball experience required.
BGCP PROVIDES:
• Thorough training for coaches, refs, and scorekeepers
• Practice guides and resources for coaches
• Coach manuals
• Scheduling assistance and logistics
VOLUNTEER SCREENING
For the safety of our youth, all volunteers must pass a background check.
TIME COMMITMENT
Volunteering with BGCP is flexible and rewarding. We are looking for volunteers who can commit to 1-4 hours a week, depending on the position, but are open to all availabilities.
PERKS
Coaches that clear the Club background check process will have one participant registration fee waived for each team they coach.
COACHES TRAININGS
All soccer coaches must attend a coaches training.
December 9th, 6:30pm-7:30pm at Blazers
December 12th, 5pm-6pm at Blazers
January 5th, 6pm-7:30pm at Regence