State, Local Foundations Contribute to Help Build New Boys
&

Girls Club in Rockwood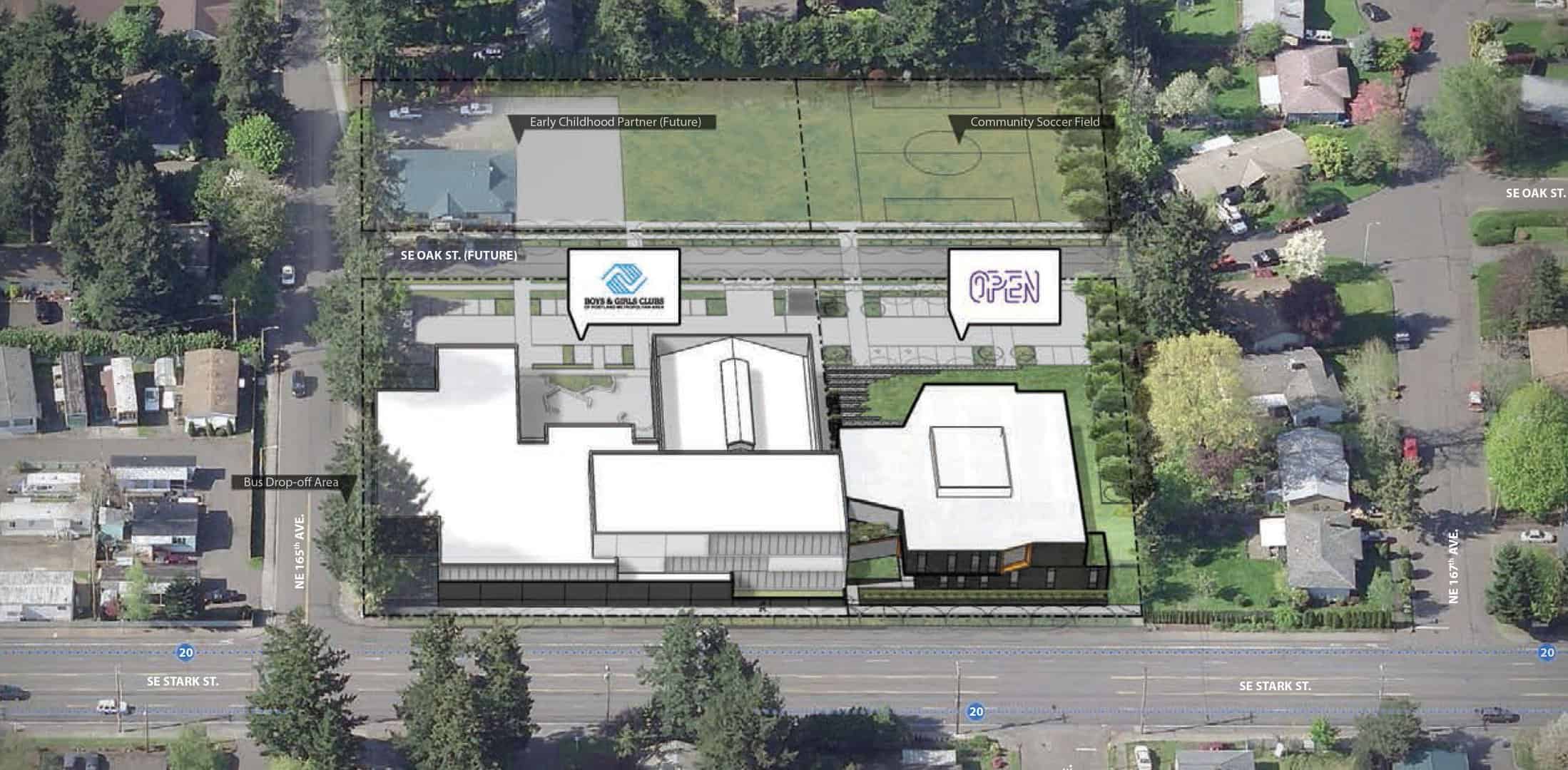 The Boys & Girls Clubs of Portland Metro (BGCP) received a big boost from the State of Oregon last week with the passing of a $1 million bond dedicated to the building of a new Boys & Girls Club in the east Multnomah County community of Rockwood. With the additional recent support of $300,000 from The Collins Foundation and $100,000 from OCF Joseph E. Weston Public Foundation, BGCP is nearing the halfway point of a $9 million campaign designed to build and maintain the new facility, and provide operational funding for the broader organization.
As a result of the unexpected closure in early 2013 of the Police Activities League (PAL) Center, the only youth service program of its kind in Rockwood, and the subsequent loss of youth programming in a community with great disparity, BGCP stepped in and secured two years of operational funding to support the transition of the PAL youth to school-based sites in a partnership with the Reynolds School District. Identifying the significant void in youth services and the tremendous need for facility-based programs that offer educational, recreational, and social development, leaders in the City of Gresham have identified a new Boys & Girls Club as a catalyst for positive change in Rockwood.
The City of Gresham has identified the site of the former Drake's 7 Dees Landscaping business located at the corner of SE 165th and Stark Street for the construction of the new Rockwood Boys & Girls Club. The new Club facility will be approximately 30,000 square feet occupying 1.7 acres of a 4-acre plot. Additional land on the site will be dedicated to a creating campus of critically needed wrap-around services for kids and families ages zero to adult to include an outdoor recreation space, a new Open (Meadow) School and an early childhood service provider. BGCP plans to break ground on the new Club facility in the fall of 2015. Target open date is fall 2016.