Abby Wambach, Becky Sauerbrunn and Shannon Boxx bring #SheBelieves to Regence Boys
&

Girls Club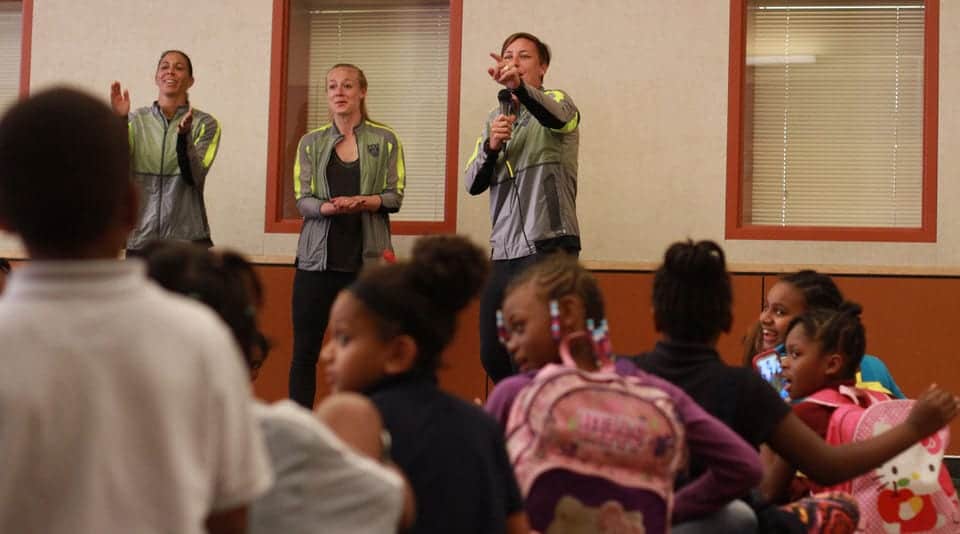 Shannon Boxx was mobbed when she walked through the doors of the Regence Boys and Girls Club in Portland on Thursday afternoon.
She was able to navigate rush-hour traffic and was the first to arrive, so she handled the early questions that erupted from more than a dozen children as they surrounded her — is she a famous soccer player? Is she really playing in the 2015 Women's World Cup?
The answer to both questions is yes. Boxx and teammates Becky Sauerbrunn and Abby Wambach are preparing for the international tournament in Canada, which starts June 6.
But before they go, the three members of the U.S. Women's National Team came to the North Portland center to talk to girls — and boys, in this group — about believing in themselves, about setting goals and achieving them.
It's part of #SheBelieves, a campaign developed by players on the women's national soccer team that carries a message to children that they can dream big.
This wasn't an event cooked up by agents or sponsors. Boxx, Sauerbrunn and Wambach said these events were player-generated, a way for them to connect with their communities.
All three live in the Portland area, and each one wanted to take this brief window of time off between exhibition tune-up matches and the tournament to reach out in a personal way and convey a message of empowerment.
"We're on the precipice of our dreams, our dreams are coming true right now, Sauerbrunn, a defender, said. "We just want to empower the people here and hope they know anything they want to do is possible."
Dozens of children listened as Wambach swung the #SheBelieves door open a little wider to include the boys, and got the group chanting "I believe!"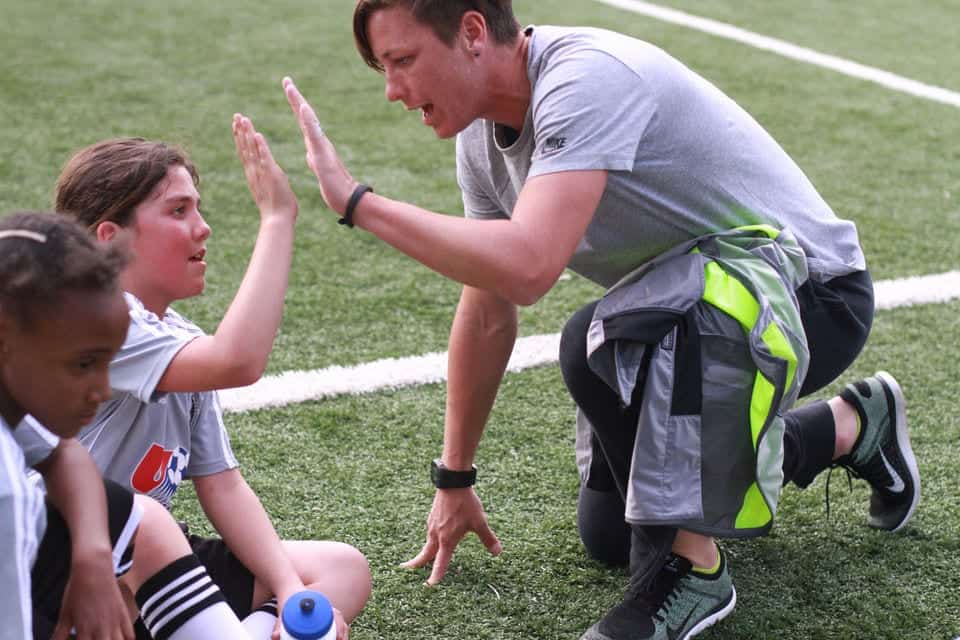 "It's amazing that we can come here and get these kids chanting 'I believe,' " Wambach said. "These are the kids that motivate me to want to be better, to do better, to inspire."
After the rally, the players helped children work on art projects, including writing and coloring posters with the #SheBelieves slogan and adding their own goals.
And of course, they headed to the soccer field adjacent to the club's building for a scrimmage.
"It's really fun for us to get back to our communities and say thank you," Boxx said. "We really do believe in these kids."
National team players, including the Portland Thorns' Alex Morgan also have this video message, describing #SheBelieves in their own words: