Shop with a Cop event equips 200 Club kids with back-to-school gear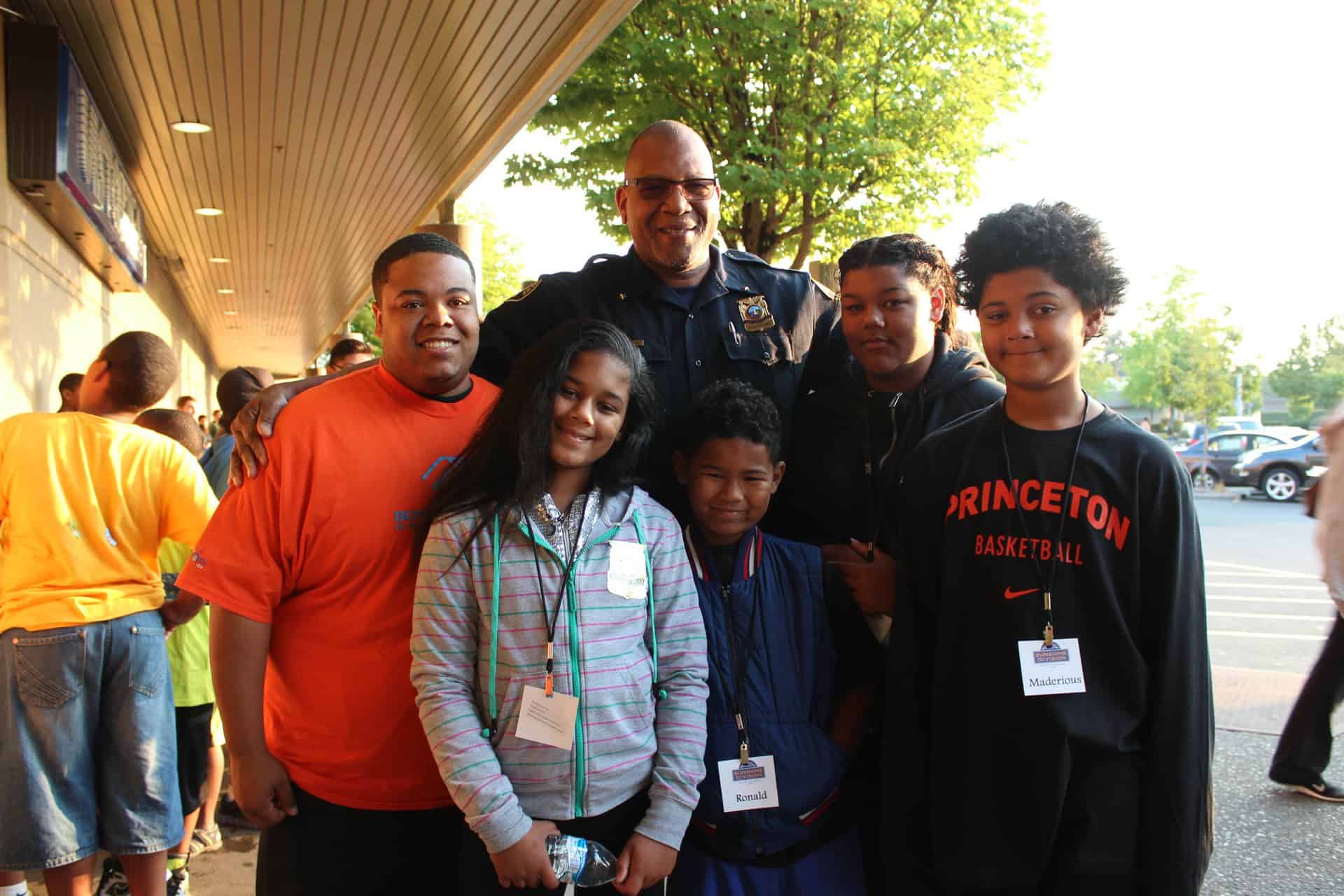 Early this morning, more than 200 Boys & Girls Club members joined Portland Police Officers and several community partners to go back-to-school shopping at the 13th annual Shop with a Cop event.
Shop with a Cop, which is organized by The Sunshine Division's Izzy's Kids program, brought together Portland Police Bureau, Fred Meyer, and new partner, Camp Rosenbaum to ensure that youth have what they need to start the school year. Together, the organizations donated more than $36,000 to the event, which allowed each child to purchase $150 in back to school gear. Fred Meyer also provided a significant discount off clothing purchased at the event and a backpack with school supplies for each child.
"I like Shop with a Cop for two reasons. The first is that I enjoy being around young people and interacting with the community. The second reason is there's a high need in our community for basic needs," said Kevin Modica, Assistant Chief with Portland Police Bureau.
"Getting ready for back to school is challenging for a lot of parents. The 4 kiddos I had a pleasure of working with this morning, you know, their mom works full time, goes to school, and spends all her resources raising them. It's a pleasure and a wonderful opportunity for us to be able to make a difference in their lives."
Club members were selected to participate based on their financial need and outstanding volunteer efforts in the community.
"I'm lucky that I came here," said Abigail, a member at our Regence Club. "Not everyone gets to come from Boys & Girls Club. We get to come if we have good membership and sportsmanship. Today's been awesome. All my things are so fabulous."
Club members were paired up with a police officer and came equipped with a list of needed clothing items and sizes. Police officers helped kids select shoes, clothing, accessories and more for the upcoming school year. Celebrity shoppers Mayor Charlie Hales and Portland Timber's Captain Will Johnson also helped kids pick out new clothes.
"I like Shop with a Cop because they're helping people get clothes, especially families that have trouble getting clothes for the kids," said Kathryn, a member at the Meyer Memorial Boys & Girls Club.  "It helped me get ready for back to school because I didn't have much new clothes for school and I don't think my mom's taking me school shopping this year so this helped a lot."