KIDS CAFE: NOURISHING YOUTH
WRITTEN BY VANESSA DIGIVAN
Kids Cafe Supervisor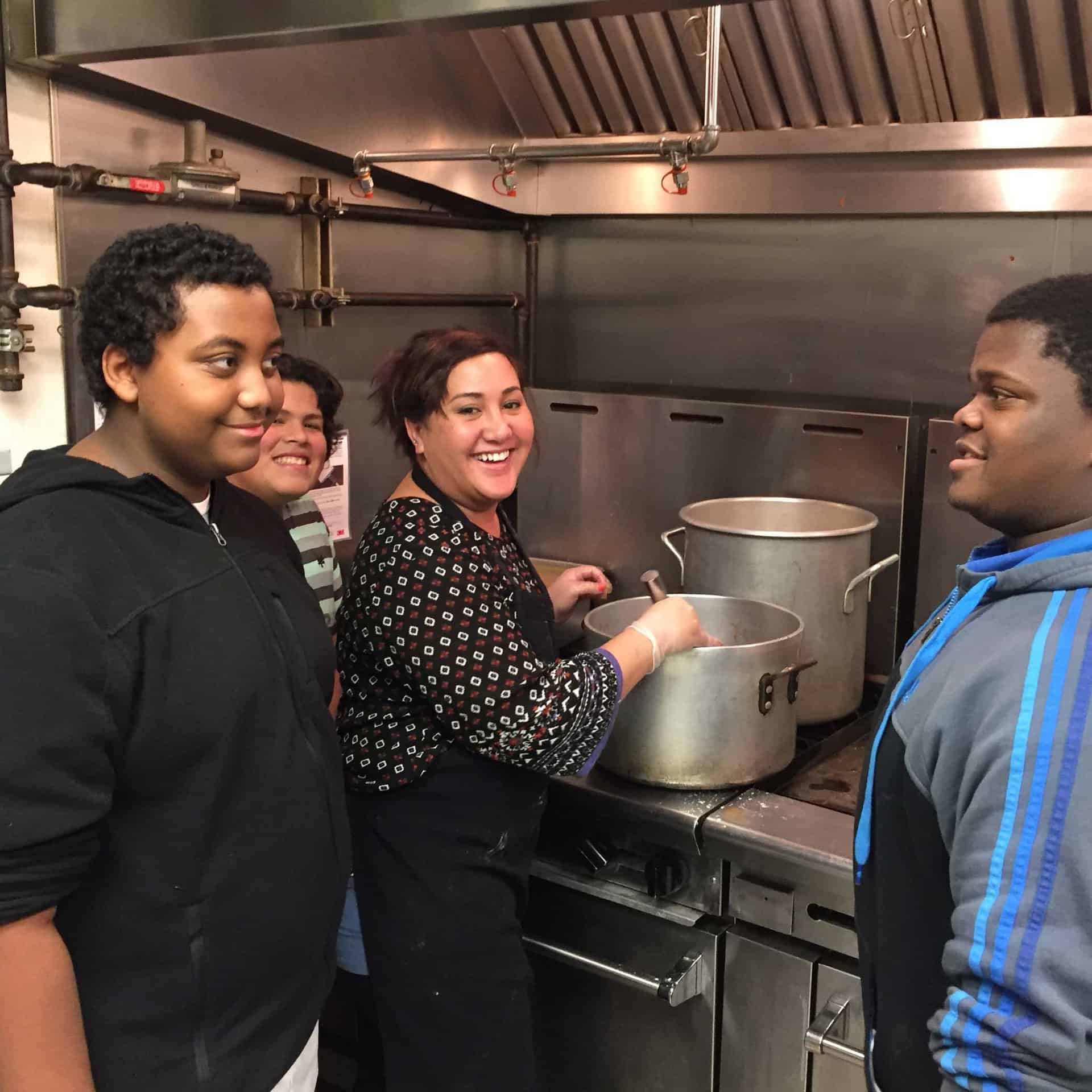 Vanessa Digivan, Kids Cafe' Supervisor at Wattles
Working with the Wattles Kids Café program is absolutely gratifying.  I feel so blessed to have the opportunity to lead the kids who make up our kitchen crew, and am sincerely happy to go into work knowing each day brings all kinds of challenges emotional & physical.
In our kitchen we have nothing but respect for our little clients and their highly developed palettes; trust me they are the most critical customers I have known. I am a proud lunch lady who is working to modify the familiar humorous lunch lady icon into one of a head chef who works with youth to introduce them to from scratch cooking, new foods, culinary creativity, and the wonderful world of flavor.
The kitchen is the heart of the Club in my opinion. The kids who are part of the kitchen crew eventually evolve to be the leaders of the Club, strong members of Torch Club and Keystone Club, Youth of the Year, and some have transitioned into BGC Staff. The kitchen allows the kids to feel a sense of ownership to the workings of the Club and consequently true delight, just like when we serve a homemade meal to our families.